Cultivating Virtue in a Questions-Based Classroom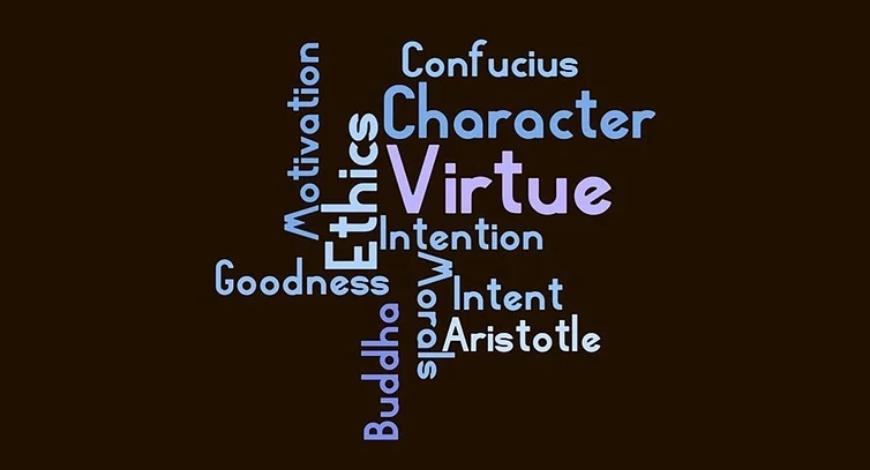 Is it just me or are learning targets often written in very sterile and boring language?
In a social studies classroom…
Students can describe the political and social consequences of American imperialism.
or in an English classroom…
Students can summarize the main idea in Chapter 4 of the Great Gatsby 
There's nothing wrong with these targets. They are very specific. They establish clear expectations for behavior. The content in both is important. They are written in 'student-friendly' language.
Yet there's something about them that just isn't very inspiring.
Maybe we write learning targets in this form out of fear, fear of living in a world where we are unable to measure learning. As a result of this fear, we've developed the habit of carving up learning experiences into digestible pieces which seem easier to measure and understand. In the first example above, we've isolated the student skill of describing something. Then, we will then devise an assessment which measures this skill using a rubric. After analyzing the data generated from applying the rubric, we will devise intervention strategies for improving student performance of the task. If this ecosystem of measurement goes as planned, we will be able to reproduce our strategies with a different group of students and hopefully see similar results.
All of this makes rational sense.
While this approach works well with certain learning tasks in certain learning environments, it runs into a brick wall when applied to a classroom that uses essential questions.
Here's why…
In a classroom that uses essential questions the ultimate goal of learning is to foster a certain way of thinking and being. The energy and culture of the classroom aren't geared towards objective, scientific measurement of isolated learning tasks and behaviors, but rather towards the cultivation of certain dispositions- aka virtues- for living. Consider some of the virtues on display when students and teachers confront essential questions:  patience, perseverance, humility, confidence and curiosity. These aren't specific behaviors as much as they are signposts of good character and, as such, they are harder to think about and measure empirically. But the fact that they are harder to measure shouldn't diminish their importance. In fact, it should enhance it.
An essential questions classrooms can't be exempt from learning targets. That is absurd. But it must include different kinds of targets which can exist happily alongside the more traditional ones.
Here are five learning targets, named "philosophical dispositions", which all students in all of my classes are expected to meet throughout the year. I post them for all to see and make it a habit to acknowledge students who demonstrate them. In this way I am constantly assessing how students are developing these core virtues.
---
With essential questions, I'm hoping that the cultivation of virtue will inspire students to care more about their learning and, more importantly, about the type of people they aspire to become. Now that's a target we can all get behind.
---
Here are some conversation posts that can help students identify and appreciate virtues like patience, perseverance, humility, confidence and curiosity.
"Your silence will not protect you." Audre Lorde
"The Supreme Art of War is to Subdue the Enemy without Fighting." Sun Tzu
"There is no success without hardship." Sophocles