We teach different because our students deserve to have a voice in the classroom and the opportunity to take control of their own destinies.
Our Mission and Vision
We subscribe to the Socratic ideal that education is a way of life, not an achievement. Our mission is to inspire students and teachers to ask big questions and participate in great conversations every day. Our vision is to be recognized as the company that created classrooms where everyone's voice was heard.
Social Emotional Learning
We model a 3-Step teaching technique that builds essential questions and creates unforgettable classroom conversations.
Critical Thinking
We challenge students and teachers to play devil's advocate with their own beliefs, so that they are prepared to appreciate diverse viewpoints.
Culturally Responsive Teaching
We promote emotional investment in learning by encouraging students and teachers to connect their lived experiences with the curriculum.
Teach Different has made an impact in classrooms, on teachers and students

Krista H., 8th grade social studies-U.S. History
"I loved the deep discussion about how to implement this in the classroom, including how often to use this strategy, and what to expect getting started."

Paraskevi Stamatouko,  EL Coordinator CUSD200, DuPage County, Illinois 
"I love the organic opportunities to connect students to the curriculum by discussing major life themes and connecting them to their lived experiences.  Such a great method for buy in!"

John C., Middle School Bi-Lingual and English Language Reading Specialist
"Not only have the Fouts Brothers taken concept-based curriculum and digested it for you into a simple method, but they are giving you a means to reach all students, from the English learner and special education student to the highest achieving pupil in your class. Their 3-Step method provides a huge avenue for differentiating instruction for all these types of learners, it keeps the learning student driven, and remains based in interdisciplinary standards. Using this method will make content meaningful and accessible for all your students."

Colleen A., Middle School Social Studies/Math
"I feel the 3-Step Process has opened up great conversations among my students that would not have surfaced without it.  The process has proven to me conversations are a vital tool in my classroom."

Social Studies teacher from Alaska
"I find this method really solves many issues for our teachers in having to encourage discussion, bring in social and emotional learning, as well as students' native culture AND tie it to the curriculum.  It's like the Swiss Army Knife for lesson planning."
Meet the founders—twin brothers with a combined 50 years of experience in K-16 education
Dr. Steve Fouts | CEO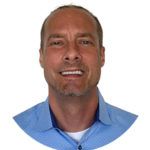 Dr. Steve Fouts is a social entrepreneur and educator from Chicago with over twenty years of experience teaching a wide range of classes in the mathematics and humanities-related fields on the high school and undergraduate level. Dr. Fouts graduated from University of Chicago's Masters of Liberal Arts program in 1998 and received his doctorate in education from Benedictine University in 2010. Dr. Fouts has published numerous op-ed pieces focused on social justice in education and is active in Educators for Excellence, a policy advocacy organization representing teachers in multiple U.S. Cities.
Dan Fouts | Instructor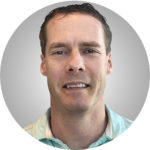 Since 1993, Dan Fouts has taught AP government, philosophy and US history in the Chicagoland area. He attained an undergraduate degree in political science and philosophy from Bradley University, as well as a M.S. in education and social policy from Northwestern University. Dan has served as a member of the committee on pre-collegiate instruction in philosophy through the American Philosophical Association from 2012-2016. Additionally, he has presented at several National Council for the Social Studies national conferences and has instructed online courses since 2004 through Aurora, Quincy and Adams State University. His passion is teaching teachers how to create and use essential questions in their classrooms. Dan also manages a SocratesQuestions blog which showcases lessons and strategies aligned to inquiry-based instruction.