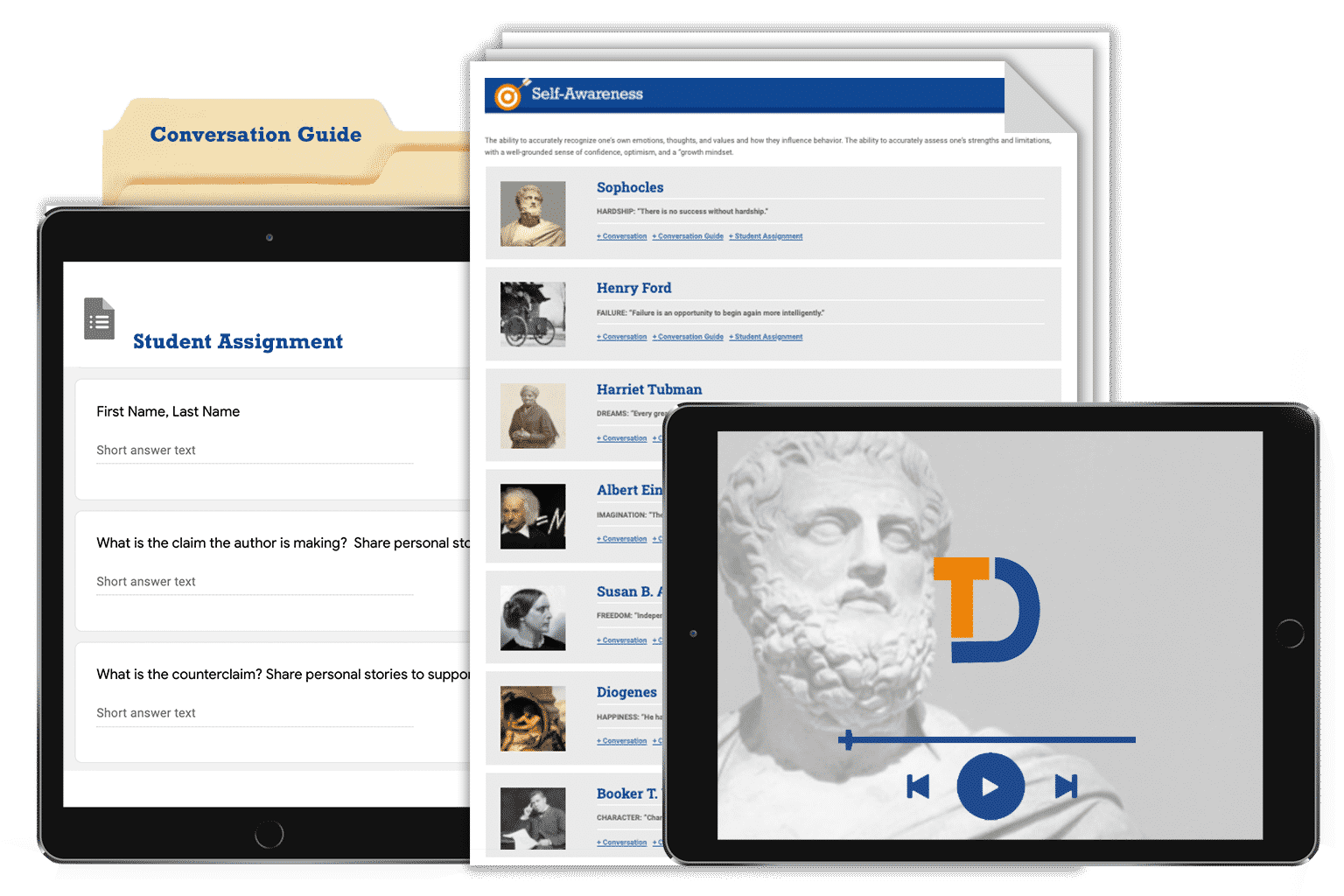 Conversation Library
Enjoy 80+ conversation plans, 150+ lessons, a social emotional learning map and access to a mobile App for iOS and Android (Beta Version).  New conversation plans are added every week.
The Teach Different Protocol Is Perfect For:
For Teachers
Become the teacher your students will always remember.
Parents and Homeschoolers
For Parents and Homeschoolers
Teach your child how to think, while making memories with them.
School Leaders
Promote social emotional learning at school and in homes.