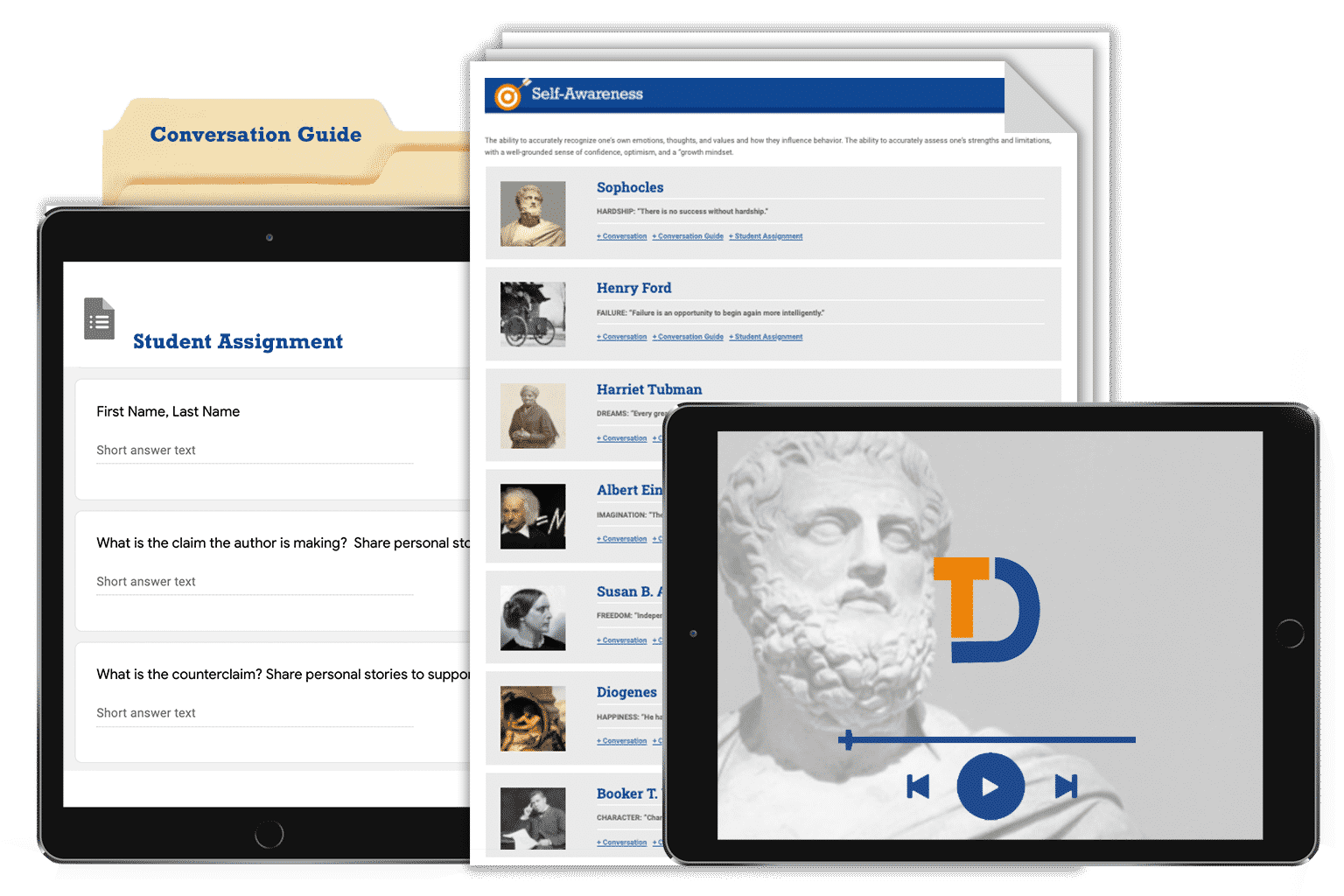 Teach Different Society Membership
Get access to lessons, social emotional learning curriculum and 50+ pre-packaged multi-media kits ready to use to get great conversations going with young people (with new content added every week).
Online Courses
Learn our 3-Step Conversation Method and challenge young people to think-out-of-the-box.  Our courses are ideal for free-thinking teachers who already take a thematic approach to their lessons as well as parents and homeschoolers who want to deepen their relationship with their child through conversations.  Each course taker receives a one-year membership to the Teach Different Society.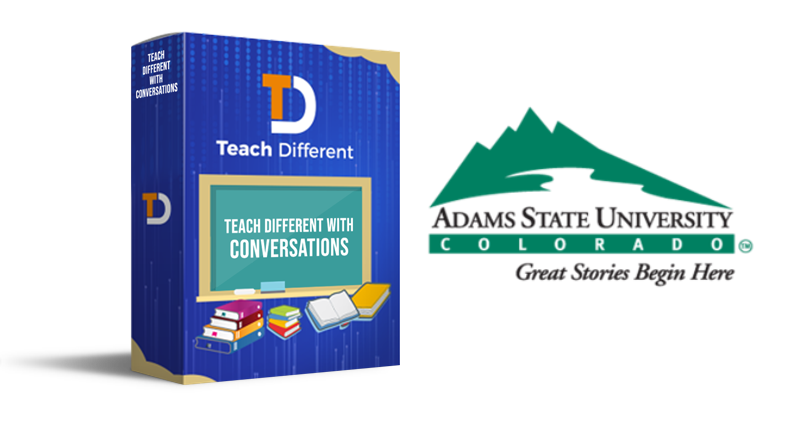 The Teacher Different Method Is Perfect For:
For Teachers
Become the teacher your students will always remember.
For Parents
Teach your child how to think, while making memories with them.
Homeschool Families
Reinvent your home classroom with engaging content and conversation.
School Leaders
Promote social emotional learning at school and in homes.