Take Your School To New Heights
Give teachers and families the tools to have unforgettable conversations every day.


  Zoom Trainings That Model a 3-Step Conversation Method That Anyone Can Learn


  A Go-To Activity To Support ESL Teachers And Diverse Learners


  Social Emotional Learning Curriculum To Make Unforgettable Conversations Routine


  Extra Resources and Lessons To Help With Implementation And Long-Term Adoption


  New Conversations And Lessons Added Every Week


  Discounts For Faculty Enrolling In Advanced Training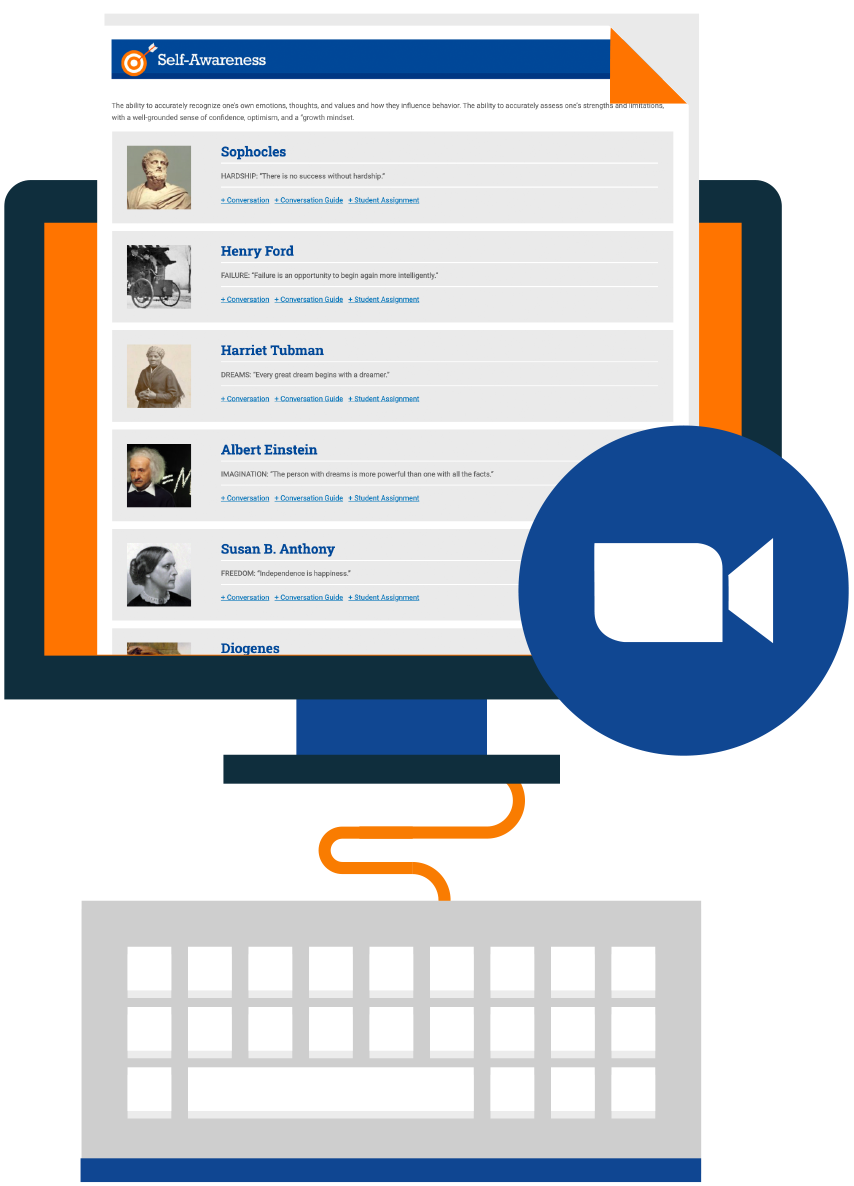 You want to give teachers a way to make content more engaging…
You want to embed social emotional learning in your educational practices…
You want parents to feel

empowered

to further their child's education….
You want students to critically think and develop a voice in

conversations…

You want to promote equity and culturally responsive teaching…
When teachers and parents are having amazing conversations with young people, a foundation of social emotional support is created that fuels student engagement, language acquisition and academic learning.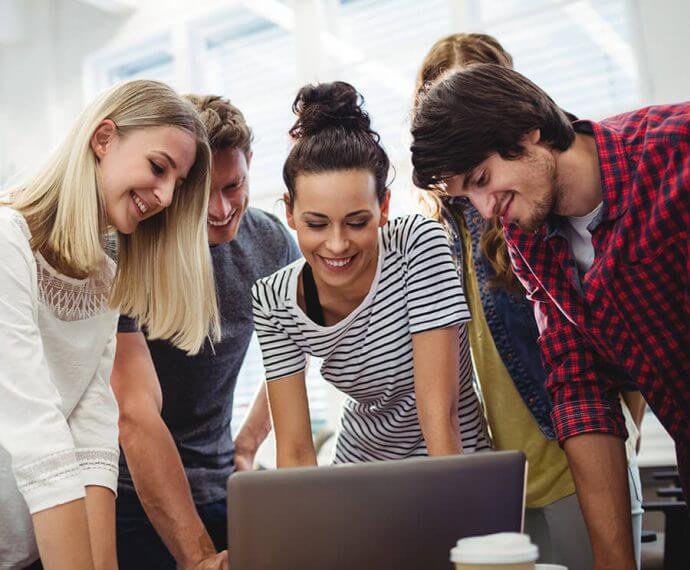 Great Conversations Are Critical
"Everyone has their own ways of expression. I believe we all have a lot to say, but finding ways to say it is more than half the battle."    Criss Jami, Salomé

What We Do
Our universally designed 3-Step method helps teachers and parents facilitate amazing conversations with young people.
How We Do It
We Facilitate Online And Face-To-Face Trainings To Teach Our 3-Step Method
We Provide Social Emotional Learning Curriculum
We Offer Online Courses
How To Get Started
Contact Us to schedule a Zoom training with teachers and families in your school community.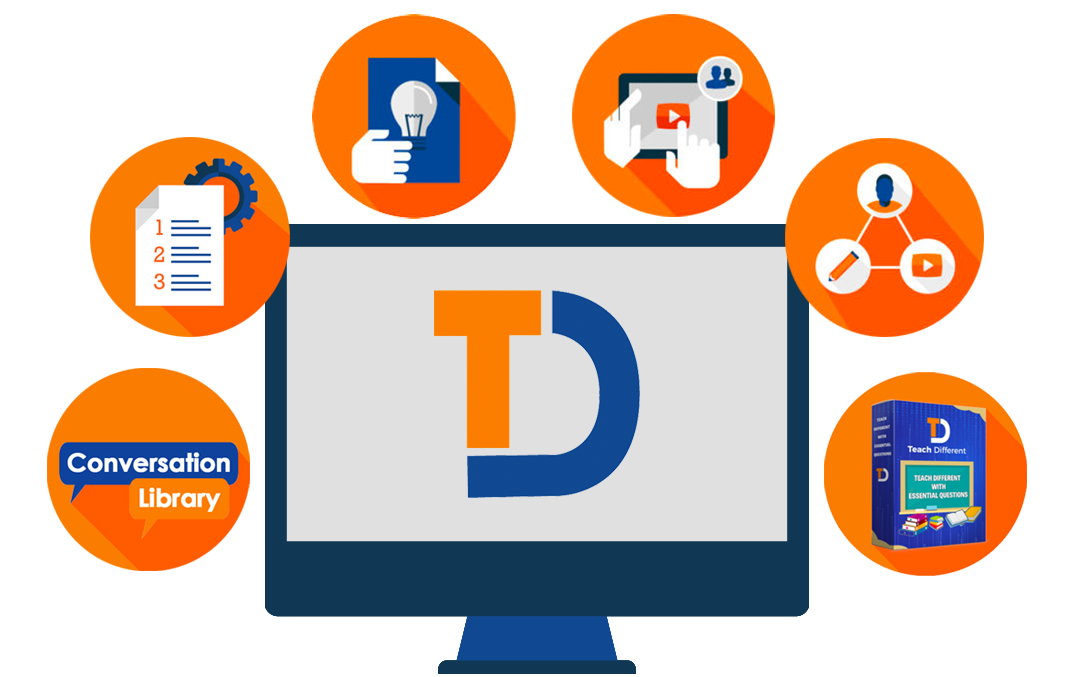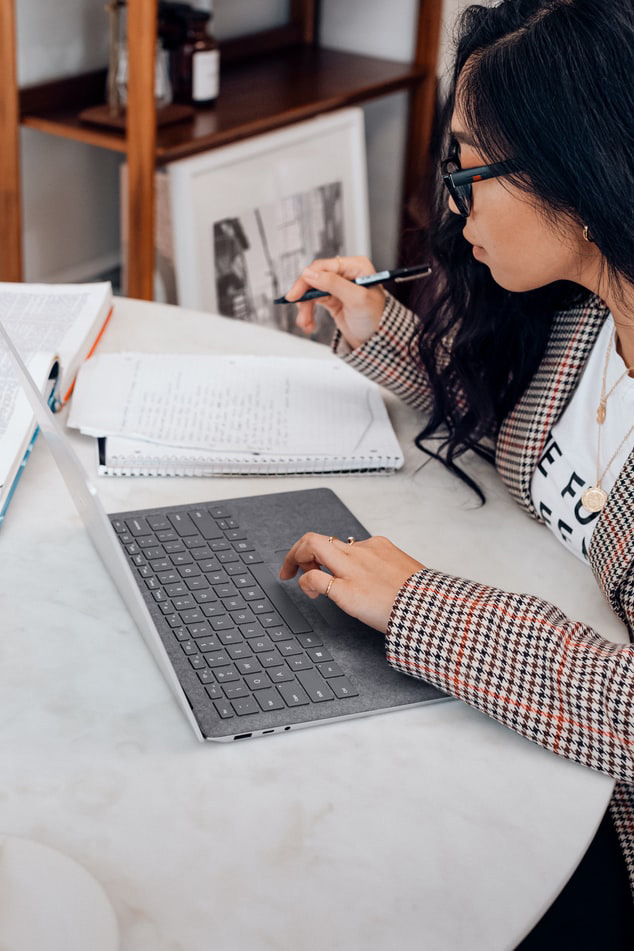 "The best way to find yourself is to lose yourself in others." – Mahatma Gandhi
"You are responsible for your own success." – 9th grade student

"Every dream begins with a dreamer." – Harriet Tubman
"We have to make up our own dreams." – 2nd grade student
"Somethings are impossible." – 2nd grade student

"The person with dreams is more powerful than the one with the facts." – Albert Einstein
"Dreamers look for new ideas and learning opportunities. Scientists think they know everything." – 8th grade student
"I don't want my doctor to be a dreamer.  I want her to have the facts." – 8th grade student

"Your silence will not protect you." – Audre Lorde
"Nothing is going to get better or get done until we take action." – 6th grade student
"Sometimes it's good to be silent and let others talk." – 6th grade student

"Happiness depends on ourselves." – Aristotle
"I think he means that you can turn your unhappiness around by having something to strive for." – 10th grade student
"I think you need other people to be happy." – 10th grade student

Chris Walsh – Roscoe, Illinois – Middle School Teacher
"The art of dialogue and conversation needs saving!"

James Plaza – Grayslake, Illinois – High School Sociology Teacher
"I got a call from a parent complementing the types of questions that we are having their kids think about and the discussions that they are creating at home."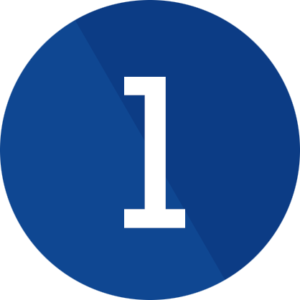 Teach Different will walk participants through the 3-Step Method for conversations and model an actual conversation from the student's perspective. Participants will then learn how to apply the method directly to online and face-to-face classrooms and review assessment procedures for measuring the impact of conversations on students.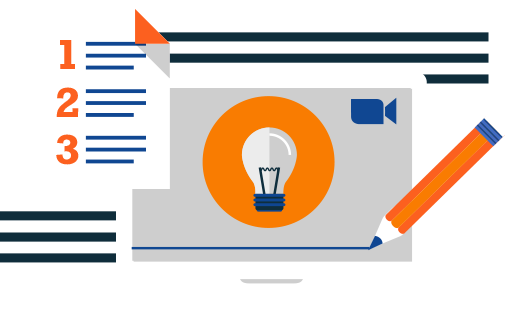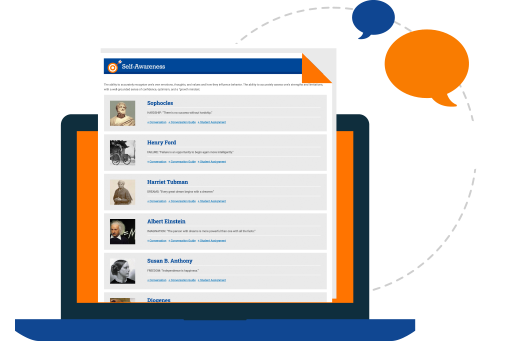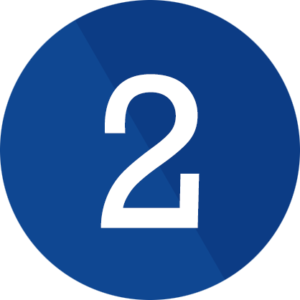 Your school will be provided access to dozens of pre-made conversations and lessons your teachers can use  Teachers and families enjoy 50+ conversations, over 150 lessons, assignments, videos and other resources to help build the confidence to implement conversations.  Feedback is collected and a follow-up meeting is scheduled to discuss next steps.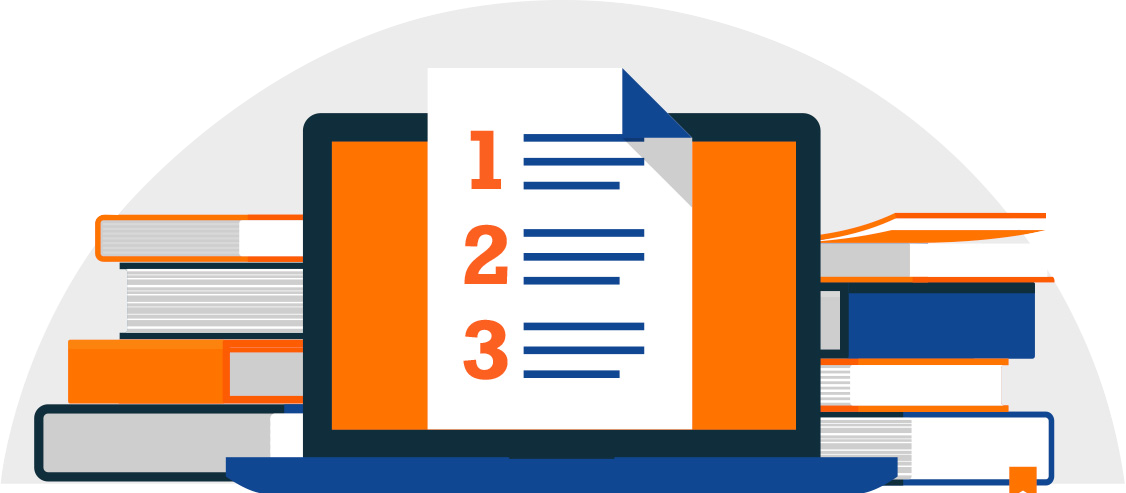 Integrate SEL into Academic Instruction

The power of conversations reveals itself when conversations are used as "hooks" for academic content.  Teachers and families beginning to master the 3-Step Conversation Method have the opportunity to get advanced training in strategies for integrating conversations with teaching subjects and units of study.
Contact Us To Learn About Our Quick Start Program
A Teach Different representative will follow up via email with next steps.