Become the school your students and teachers remember.
Make unforgettable social emotional learning conversations a daily routine.

You want to give your teachers a way to make content more engaging…
You want your teachers to integrate social emotional learning into what they're already teaching…
You want to promote equity and culturally responsive teaching…
You want your teachers to become masters of creating essential questions…

Social emotional learning takes place naturally during amazing conversations.  The farther away a teacher is from the student, the more these conversations rely on a structure and routine of communication instead of the classroom dynamics we are all used to.  The environment for conversations may be changing, but the goals remain the same.  Teach Different provides your school with a toolkit to accomplish these goals, even in virtual classrooms.
Great Conversations Are Critical
To make sense of today's world, we need to encourage our students to engage in great conversations.  These engagements may be the only chance some students get to find their voice and change the world.
What We Do
We help teachers make curriculum more engaging by having conversations.
How We Do It
We offer free curriculum that teaches a 3-step conversation technique.
We provide memberships to a social emotional learning teaching platform
We host e-learning and face-to-face workshops
We teach e-learning courses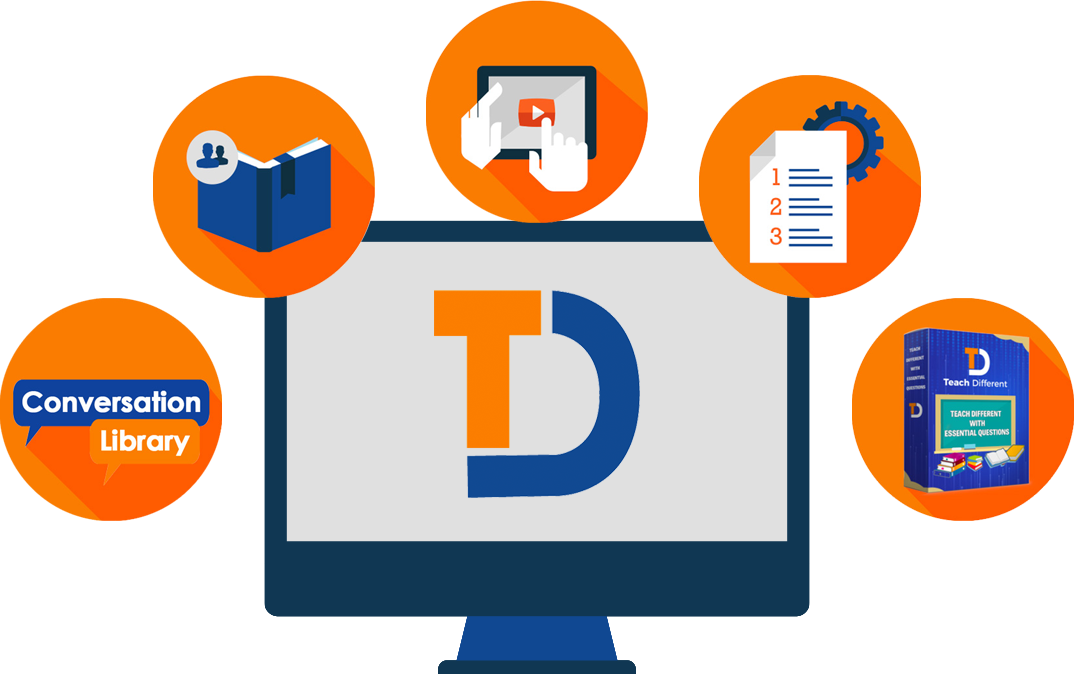 Try FREE Weekly Conversation Starters

3-Step Think Alouds are classroom conversation starters for teachers.  The purpose of each Think Aloud is to spark interesting discussions about universal themes students can relate to like forgiveness, perseverance and self-control.  Each Think Aloud includes:
A short quote aligned to an SEL theme that kicks off class discussion

A claim, counterclaim and essential question to drive the conversation 

An example of a strategic connection to classroom content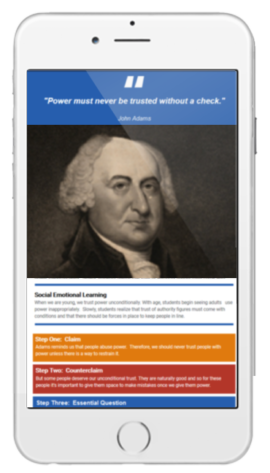 Teach Different Society

A professional development subscription is available for teachers ready to make unforgettable conversations a part of their routine. In response to COVID-19, this membership is free through August 1, 2020. Our members receive:

Library of SEL conversations for the classroom

SEL coaching videos to help connect conversations to student lives


Teacher/Student guides to make managing conversations easier

Conversation tutorials to help master Teach Different's 3-Step Process

Discounts on advanced SEL courses

Request Free Access To the Teach Different Society
A Teach Different representative will follow up via email with next steps.