Become the school your students and teachers remember.
Make unforgettable conversations a routine in every classroom.
Ask Yourself If…
You want to give your teachers a way to make their content more engaging…
You want your teachers to integrate SEL skills into their regular instruction..
You want to promote equity and culturally responsive teaching in the classroom…
Why It Matters
Social emotional learning takes place naturally during amazing conversations, where everyone is managing their emotions, empathizing with others and listening to be heard.  School is the only chance some students may ever get to get to develop the confidence to find their voice to stand up and change the world.
What We Do
We help teachers get meaningful conversations started in class and provide training to help them use these conversations to energize their curriculum.
How We Do It
We offer free curriculum to help teachers get SEL conversations started in class.
We provide training through professional development memberships, live workshops and online webinars.
We teach online courses that help teachers design conversations that can be used to energize their own content and make what they are already teaching more engaging.
We customize SEL support for schools with extraordinary needs.
Watch Teach Different Principal, Steve Fouts, break down the 3-Step Think Aloud Curriculum
I:  FREE SEL Curriculum:  3-Step Think Alouds

3-Step Think Alouds are classroom conversation starters for teachers.  The purpose of each Think Aloud is to spark interesting discussions about universal themes students can relate to like forgiveness, perseverance and self-control.  Each Think Aloud includes:
A short quote aligned to an SEL theme that kicks off class discussion

A claim, counterclaim and essential question to drive the conversation 

An example of a strategic connection to classroom content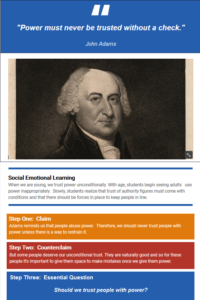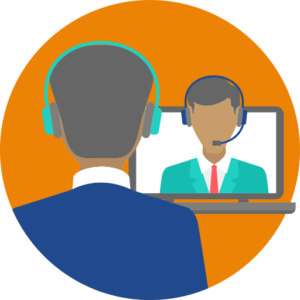 II: Teach Different Society Membership

A professional development subscription is available for teachers ready to make unforgettable conversations a part of their routine.  Members receive:

Library of SEL conversations for the classroom

SEL coaching videos to help connect conversations to student lives


Teacher/Student guides to make managing conversations easier

Conversation tutorials to help master Teach Different's 3-Step Process

III: Advanced SEL Curriculum

This self-paced, online course provides teachers a window into the methodology of Teach Different's 3-Step Process and builds teacher capacity to design original conversations that they can use to energize their own academic content.
Teachers may take this course individually or in groups.  Discounts are available for departments and schools.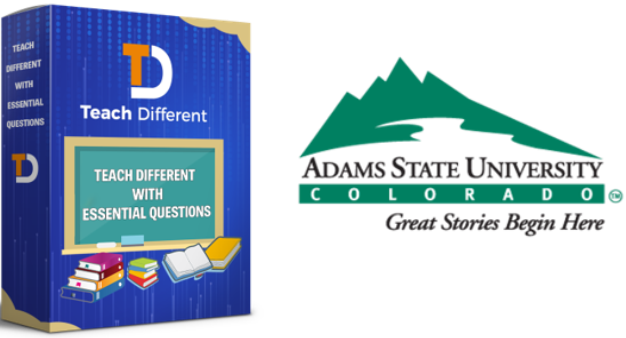 Request Our Free Curriculum
A Teach Different representative will follow up with next steps
We're here to help. Get in touch with us.
Welcome to Teach Different. We are so glad to have you around. Our team is ready to answer any questions you may have.