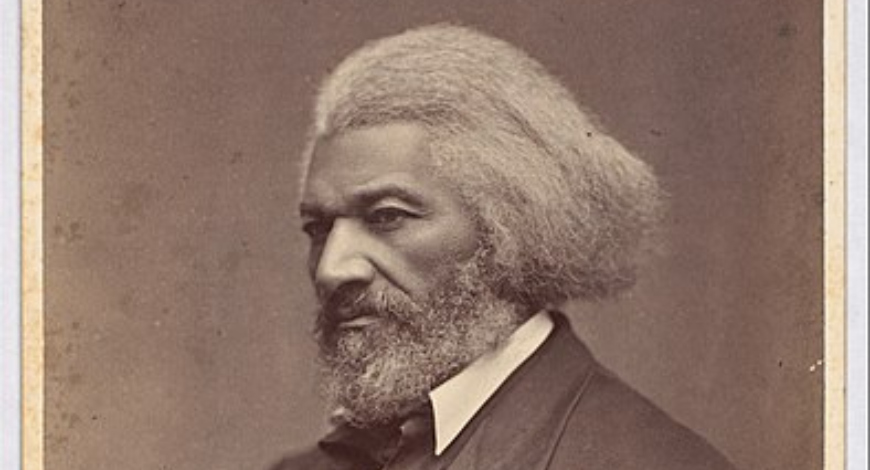 "Power concedes nothing without a demand." Teach Different with Frederick Douglass
What is the best way to persuade those in power to make concessions?
Sometimes progress only happens when people demand change. Unless those in power are pressured to act in equitable ways, they will take advantage of their authority and pursue selfish ends. Sometimes, though, internal self-reflection of those who hold power can also drive transformative change. Progress often hinges on the dual forces of external demand and internal self-reflection.
Join Steve and Dan Fouts – founders of Teach Different and twin brothers with over 50 years of teaching experience – along with Donna Limper- middle school special education teacher and Issues & Advocacy Director of the League of Women Voters of Roselle-Bloomingdale, to discuss the importance of self-advocacy, enriched by the Teach Different Method.
Image Source: Matthew Brady Public Domain
Today's Guest(s)
Transcript
Dan Fouts  00:01
Hello, Steve and Dan Fouts here. We'd like to welcome you to the Teach Different podcast, the show that teaches a powerful method for having conversations that's grounded in research, and designed to help you navigate even the most difficult conversations with grace and ease. Whether you're a teacher, a school leader, or just someone who wants to make a positive difference in the lives of others, this podcast gives you a tool you can take back to your community and make an immediate impact. Be sure to check out teach different.com to learn more about our programs for teachers and schools. We're so glad you're with us, changing the world, one conversation at a time. Welcome.
Dan Fouts  00:44
Welcome, everybody to the teach different podcast tonight, we have an awesome quote from Frederick Douglass, who actually has made an appearance in our library of conversations for a variety of quotes. We have another amazing one tonight on power, we will get to that in a moment. And our guest is going to be Donald Limper. And I'm going to have her introduce herself. She works with the League of Women Voters and also is a teacher she will be introducing herself momentarily. But just for people who might not be familiar with the Teach Different method, we're gonna start with that awesome quote that has multi dimensions to it. And I'm going to share the quote, and then we're gonna look at the claim of the quote, interpret it. And then just when we start agreeing with it, we're going to turn the tables and think about a counterclaim to the quote, a different way of looking at the world that is equally reasonable to the claim. And in that way, we work on our critical thinking skills, and appreciation for diverse perspectives. We'll share personal stories throughout if it's relevant to the claim or the counterclaim. And then we think about different questions that might arise during the conversation, which is an important part of the method, that organic inquiry, asking questions. And to everyone out there who has a classroom. Of course, the whole purpose of these episodes is to take this quote and bring it to your students. You know, we want to pass along this. This is meant to be the beginning of an inspiration and a journey for people to have better conversations. So here's our quote tonight, Frederick Douglass "Power concedes nothing without a demand. Power concedes nothing without a demand." Donna, welcome to the teach different podcast, it's great to have you here. We are very excited to have you here for many reasons, not the least of which is that you participated in a great conversation we had at the Schaumburg Public Library recently. And that's why we were able to connect with you. We did a community conversation together. And now you've agreed to come on the show with us. So we really appreciate it if you could give a little of your background. And then what do you think of this quote from Frederick Douglass: "Power concedes nothing without a demand." Welcome.
Donna Limper  02:55 –  Claim
Thank you so much, Dan. And you too, Steve. I currently teach all subjects to students on the autism spectrum at a middle school. Prior to becoming a teacher, I earned both an undergrad and graduate degree in business and I worked in marketing, finance, business policy. So I switched careers after earning a second master's in teaching. And I also became heavily involved in my volunteer life on democracy reform. And I also serve as CO-president of a local league and the money politics and issue specialists for the state League of Women Voters of Illinois. So I was very attracted to this quote by Frederick Douglass when I first heard it, because I think it has transcendent relevance, not just to the time in which he spoke, but to our current times and to the future as well. So I think I'd kind of like to share a little bit more of the speech to give a little bit of the context around what he spoke this quote. So it started out where he says "power concedes nothing without a demand. It never did, and it never will." And then I particularly like this part, "The limits of tyrants are prescribed by the endurance of those who they oppress." And then later in the speech, he says," If we ever get free from the oppression and wrongs heaped upon us, we must pay for their removal. We must do this by labor, by suffering by sacrifice, and if needs be by our lives and the lives of others." So he's willing to kill or be killed to get his freedom. The main idea he's articulating is that no one can save the oppressed but themselves, that we should not submit to oppression or it will get worse and that fighting oppression requires sacrifice. Yeah. So anyway, so I found that whole speech. I mean, he was an incredible speech maker, but I found that speech just really hit me hard.
Steve Fouts  05:11
Really good. Really good. Can you share those again, Donna, those three, those were so nice and compact.
Donna Limper  05:22
Oh, my interpretation of his. So my interpretation of his speech was threefold. "No one can save an oppressor by themselves, the oppressed, Do not submit to oppression or it will get worse. And three, "that fighting oppression requires sacrifice."
Steve Fouts  05:42
Yes, yes.
Donna Limper  05:44
So I will say that in terms of my personal experience, you know, in my democracy, reform work, success and fighting oppression, I feel like it requires unity, optimism, and really a lot of passion. I love statistics, of course, because it was a marketing major. So polls indicate that people's faith in government is at an all time low. But it's very difficult to bring people across the political spectrum together and convince them that they are powerful enough to demand change. I mean, you don't like our government, but what can you do about it? You know, so if people are not willing to volunteer their time, their talent or treasure, the sacrifices necessary to confront a rigged power system, and demand change are just not there. And that's one reason I really liked your community conversation, because I felt like it really brought people who were very different together without any arguing or debate. It was a true dialogue of understanding, expanding ideas and connection.
Donna Limper  06:48
Yeah, we really enjoyed it. Of course, that was so fun. That was like a couple of weeks ago.
Dan Fouts  06:50
to Representative muscleman. Yeah, I gotta give her name. She was also as you know, Donna, a guest on the podcast. So, so nice. She put that together. And we're looking for another one, by the way, November 2.
Donna Limper  07:08
Oh, great. From Michelle
Dan Fouts  07:11
A follow up, so we'll keep you posted.
Donna Limper 07:13
Yeah. Awesome. Thank you. Yeah, I mean, we'd love to host one, I think I'm going to try to pitch to my lead. We host one in the Roselle Bloomingdale area, so we would love to have you guys.
Steve Fouts  07:23
Oh, yes, we should, we'll talk about it. Yeah. And I really didn't see the word sacrifice. But now that you mention it, and you gave kind of the context, Donna, of the quote, a little bit more of it. Yeah, it's an interesting thing to take into consideration, that the powerless, there has to be a sacrifice in order to achieve something in a situation where you find yourself powerless. There are others that are wielding power, perhaps unjustly, the sacrifice has to be made. It's not just complaining. It's not just action without thinking. It's a choice. And it's a serious choice that has risk. So I get the word courage from it as well. And I'm just reading this word demand is now colorful to me, because I do see that sacrifice in it.
Dan Fouts  08:22
Yeah, I was thinking of just an example with a strike. A strike requires sacrifice on behalf of workers; they have to forego pay; they have to change their family schedules. They, I mean, you could go on and on and on. There has to be sacrifice that accompanies the demand. I also do like adding in sacrifice as an important component of this.
Donna Limper  08:45
Yeah, I do think oppression is economic at its core. If I drill down to oppression, to me, the closest synonym is greed. Somebody is taking more than their fair share. In other words, and so I believe if you want to confront that power structure, solutions to oppression should hit the oppressor economically. You talked about strikes. And you know, if you look at the nonviolent protests of both Gandhi and Martin Luther King, Jr., they were very adept at economic boycotts. In Gandhi's case it was an attack on the colonial stranglehold on the salt market with the Salt March and them spinning their own cloth you know, so they wouldn't buy from the British and then in King's case you know, he led that Montgomery Bus Boycott. Those people walked everywhere for I think it was more than a year turn remember how many days but it was like about a year of people walking everywhere a very long distances. So that's again it kind of that sacrifice, courage, bravery and confronting a system of power oppression. So I'm glad you also brought up strikes because if you think about the number of strikes our country is experiencing right now, it hasn't been around like this since probably the Gilded Age of the labor strikes back then. So you got the auto workers strike, you got the actor strike, the writer strike, you know, all kinds of strikes across different industries. And you know, those people are in many ways centered on an economic imbalance if you're looking at CEO to worker pay ratios. I mean, those ratios have gone astronomical. And we haven't seen anything like this. But again, statistics, where it's like, if you read some of the statistics put out there CEOs are being paid 344 times what their average worker is being paid currently, and in say, 1965, that ratio was more like 21. So that's a huge jump. To put it in another way, their compensation has risen 1,000% Since 1978, and the average worker's income has risen about 15%. So if you wanted to talk about greed, or sort of systems of imbalances, those imbalances have been growing for decades.
Steve Fouts  11:04
And you're taking that economic kind of angle to power. But power is in a lot of ways, fundamentally an economic reality. You know, it's the control of goods and services. It's the ownership of it. It's how you allocate these things. This is what's going to give you power and authority. And I like doing this Donna with quotes. And it's a really good strategy, you know, when you introduce him to classrooms and groups, just looking up definitions of words that we use a lot. Sometimes it's helpful in clarifying short quotes like this. So I did that for a couple of these words. And I'm thinking, let me share this with both of you and see what it does. If it sparks something. The two words I thought were interesting were power and concedes and demand also, but not quite as much as power. Here's what I got —  the ability to do something or act in a particular way, especially as a faculty or quality. Okay, that sounds pretty lukewarm, right? Here's another one– the capacity or ability to direct or influence the behavior of others, or the course of events. So back to the economic angle, Donna, you know, boy, the people with money, they certainly are able to influence or direct.  Money is power, really, in our society in a lot of ways. And that's where I think that really fits. That's a way to think about power thinking about it as well, who has the money who has control of that. But Dan, let me just put you on the spot. What do you think about power? Just the definition of itself? Is there another way to look at it that you were thinking about? Or what do you think and basically,
Dan Fouts  12:58
Using that definition of power being influence, I think that you could consider different kinds of authority figures as having influence over people, you could think of coaches, you could think of parents, you could think of teachers, many of whom maybe wield power in irresponsible ways. And so I'd be interested to see how the students would, if you brought it down to their level here, maybe took the economics out of it, just temporarily. I mean, that's a great angle to this. But if they would comment on any kind of power relationship they've been in where they've been put in a position where they have had to demand something, because people above them have done something that has been unjust. That would make for a rich storytelling moment in this conversation, I think.
Donna Limper  13:50
Yeah, I think you're right, that children really of any age, I know you guys teach high school, correct. They are the powerless. I mean, really, I mean, they have to fit into the structures of school. And, you know, it's not Montessori. You know, we're following the child and the child's following a curriculum, and we're delivering that.  So yeah, I think it would be really interesting to hear what they have to say on it. Yeah, they probably wouldn't relate to economics, because they have no economic power. And so yeah, so they probably wouldn't relate to  that. So that's interesting point. Yeah,
Dan Fouts  14:27
I was just going to say that you could ask them to consider things about the school that they believe should be changed, that they would demand change of, if they were to puff out their chest and think– Okay, I'm not principal of this school, but I am a student. I am the core client of the school and here's what I would change about the recycling policy or, or whatever, just to give them a sense for what would they demand?
Donna Limper  14:54
Right. Yeah, I mean, I have done that as a teacher, you know, things that they demand are usually are not possible, You know, play video games all day. But I have my phone on me and being able to answer it 24/7. But I think what I have done successfully sometimes is flip the power structure where they elect a leader and I leave the room and let that person be the teacher. And that has worked out surprisingly well.
Steve Fouts  15:21
You really leave the room.
Dan Fouts  15:23
Tell me about this. Tell me what happens.
Donna Limper  15:26
Yeah, wait a minute.
Steve Fouts  15:27
You leave the room. I'm so interested in this.
Donna Limper 15:30
Yeah. And so I did this with fifth grade classes before it was a special ed teacher. It was Gen Ed, although I did have some special ed kids in my class, but it was mostly Gen kids. But I inherited a group of students who were how shall I say, very challenging. And, you know, they didn't like to follow rules. They didn't like to do their homework. And I started talking about Kohlberg's Theory of Moral Development, you know, in the first two groupings, reward and punishment, and the second grouping of moral development. It's about socialization and pleasing people and having relationships in that in the third tier of the last to number five and six, it's people like Gandhi and Martin Luther King have always talked about who don't concede man's law, but feel there's a higher ethical justice in life. And very few people get to that level. That's more of the gifted people and people who change the world. And we had a lot of conversations around moral development to what's required, why are we really here? And I would always talk to them. They're like, Well, we're here to learn. I said, That's too unspecific. What are we here to learn? What do you want to learn? And then I would kind of bring you in, like Native American Medicine Wheel, like you're here to learn academics, you're here to learn physical skills, you're here to learn social skills, you're here to learn emotional skills. And all these things come together, what kind of person do you want to be? And then I bring in the Navy SEALs, and talk about point people and their kind of leadership styles. And they are fascinated with leadership styles. And then we did sort of a democratic classroom. And when they elected a leader, I'm like, how are you going to treat the leader you elected? So I'm letting him be in charge of the room. Here's the assignment, I'll see you in a little bit, and walk out. And when I came back, they were all working better than they were under me. Anyway, but yeah, by the end of the year, that class kind of won an award for most well behaved, and trust me when I got them they weren't.
Steve Fouts  17:20
You did something right. And sometimes it is giving them authority. Now, Donna, think about this. In that case, you were the person in power. Are you with me? You're the one that had the influence. You were the teacher. I don't know if there were kids clamoring, wanting to take over class and have you leave, or whether this was Donna's kind of idea on her own. But if it were your own idea, that feels like an example where you conceded authority, and you did it, you can tell me, the quote we have is "power concedes nothing without a demand." My question, I guess, that's just come out of this. Is there in that case–were you conceding power on your own for a greater reason? Or did you feel pressured from your students to kind of allow them to take the reins?
Donna Limper  18:18
You know, I'd love that you asked me that. Because it's making me think about that situation a different way. So I said, I'm a double marketing major, right. So I used to sell things, maybe I wasn't so proud of yourself. You know, maybe I wasn't really, you know, wanting to sell those things. But that was my job. So I sold them. But in learning marketing, you learn how to sell things, whether people want them or not, oh, when I, when I switched to education, I was like, you know, these kids don't seem to like school, that kind of shocked, because I always loved school. And so I thought, I really need to sell school to these kids, I need to develop a marketing plan. So part of my marketing plan was to kind of really get to understand in a focus group, you have to find out what what the problem is. And for them school was boring, so I had to make it not boring. And I guess I did use a lot of conversational techniques, bringing up the hunter versus farmer theory and talking about boys the way boys versus girls learn the way Why are Asian scores higher than other scores. So we had all these discussions, very short discussions interspersed with my normal teaching, that I think made them look at things in different ways. And they loved hearing and talking about those things. So I guess I was kind of doing what you're doing. And then in the sense that I wouldn't have left the room unless I had first trained them to be leaders.
Steve Fouts  19:40
How do you train them to be leaders is one of the things you need to do relinquish your own authority at times and show I don't know a belief in a way or a trust of them that they may or may not deserve. But hey, you got to put it in there, the ball in their court. You If you're gonna want them to be leaders, they need that autonomy, right? They need that agency. And a lot of them aren't ready. I'm just kind of talking to myself. I feel like I'm sorry about this. But I really love your strategy. And Dan, what are you thinking you were you were going to mention something?
Dan Fouts  20:16
I love that strategy of relinquishing power to students, even if they're not sitting there saying, Could I please be teacher, but they like the authority, if it's provided to them in a space where they can be successful, which it sounds like you did provide them. That is fantastic. Donna, near the end of the year, I have students run these conversations where they find their quote, and they actually lead the students. And I'm literally a student. Yeah. And that is a very successful strategy with certain students who are ready for that.
Donna Limper  20:52
And what I found most interesting was the leader they elected, they elected him for two reasons. He was one of the smarter kids, not the smartest, but one of the smarter kids in class. But he was also the most fair, and the most, I would say, socially skilled, and they trusted him to be fair. And so I found that super interesting who they chose, you know, he wasn't necessarily the most popular kid, he was just somebody that they trusted to everybody and kind to everybody. So our discussion about morality, I think kind of really hit them in a way we talked about all kinds of leaders and what qualities they had. And when it came time for them to chose a leader, they made a wise choice.
Steve Fouts  21:35
Wow, did you just do a normal ballot to select them? Did you have a mini election in the class to choose them?
Donna Limper  21:43
I had them nominated. I just had them throw out names nominated on the board. And we just did hand votes? Nothing particular. Yeah, no secret ballot.
Steve Fouts  21:52
I'm just kind of curious. It's like, Did you do a head down vote? Or did everyone know how everyone voted?
Donna Limper  21:59
No. Everyone knew.
Steve Fouts  22:00
Nice.
Donna Limper  22:01
Yeah. Because it was it kind of came as a consensus, I would say not so much a win-lose kind of thing. But like a discussion of consensus, that this boy was the one.
Steve Fouts  22:12
And it was clear it was going to be him.
Donna Limper  22:14
It was clear. It was clear. They they all wanted him. It wasn't like and nobody seemed to have hard feelings or anything because this boy was well liked. Popular is different than well-liked. You know what I mean?
Steve Fouts  22:27
Yeah. That's interesting. So Dan, let me do this. I'm going to do the same thing to you that I did to Donna. I'm going to ask you a similar question. When you are giving the reins of these conversations to your kids, I'm going to guess that you didn't have a kid coming up demanding to run a conversation. Am I right?
Dan Fouts  22:45
Actually, one of them rushed up to me and said, I have a quote, I want to use this. For other ones, I will ask them if they're interested. I did have one that was her own original quote.
Steve Fouts  23:02
You can't deny that one.
Dan Fouts  23:05
What am I supposed to say? No, Olivia, I don't want that kind of agency in this class.
Steve Fouts  23:11– Counterclaim
Well, okay, so you at least agree that you willingly gave up your authority and your power in a certain instance and allowed one of your subjects, quote, unquote, your students, to take that authority and power and you had the belief and the faith in them to do that. Okay. So my question to you is, is this the counterclaim to this quote? And here's what I mean. Let me ask you a question, Dan, what would you say another exercising of power is that maybe provides a counterclaim to this?  This quote saying that power is never going to give up anything?
Dan Fouts  23:53
Right. Right, without a demand
Steve Fouts  23:55
By somebody else. Okay. That's what this is saying. And there's a lot of truth in that. Take the counterclaim. What do  you think?
Dan Fouts  24:03
Well, I would in my situation, and maybe in Donna's, I don't want to speak for you, Donna. But we, as teachers, because of our morality, conceded power, really, without a demand. I mean, we did it because we were thinking in the best interests of this class. In this learning experience, I, the teacher, is going to step away. And I'm doing it because I have an internal reflection that this is going to be a good thing for me and the entire class. So I'm not waiting for someone to demand something. I am relinquishing something proactively.
Steve Fouts  24:42
It's another way to look at power. Right? Because there's different exertions of power. And what I'm hearing from both of you is that there's a morality to having an authority that there is a fairness if you have a vision for other people, and you want the community to be better, and you want to empower your subjects that you know, the people that look up to you, you have to relinquish the authority. It's almost like an internal demand. It's a demand. But it's more of a, you know what, let them have this space, give them this freedom, Steve, stop trying to have authority all the time. So I'm just getting a sense of another way to think about the quote,
Donna Limper  25:27
I think I would also as a counterclaim, say, if you're talking about power, power between adults is a different playing field, then power between an adult and a child just because of the inherent nature of the relationship. But I will say, students, you know, when I've got this group, students demand, students demand power, or, you know, "power concedes nothing without a demand" by bad behavior. In other words, yeah, behavior is there demand that they want a change in the curriculum, or the teacher or the teachers style of instruction. And that's what I had to do. When I did this, I had a heavy boy class, a heavy ADD ADHD class and a very heavy gifted component and who are often bored so that the composition of the class.  For me to control that behavior, I have two inputs, you know, I can change the curriculum, or I can change the reward.  I had to do both. I had to change the curriculum to make it interesting, fast pace to keep the ADHD crowd and to keep the gifted kids in. But I also had to change the reward and that I had to be funny. Funny goes a long way towards classroom management. You know, so…
Steve Fouts  26:44
yeah, that's great. And that was your concession. I mean, if, if you want to think of it that way, Donna, I'm gonna say you're just a creative teacher, doing what you need to do to be successful. But in a certain sense, it was a concession, if they didn't have that behavior, right. If they didn't kind of complain, you would have just been old merrily going along, doing your curriculum and having fun and being a teacher and everybody's complying. But nah, no, no, no, no. Yeah. Okay. Okay. Well, how are we doing with the claim? And the counterclaim?
Dan Fouts  27:18 – Essential Question
I have a question? Here's what we mean. This question did not exist in my head 30 minutes ago. I am wondering, we think about with the counterclaims, sometime people in power willingly relinquish that power out of their own sense of morality. And they don't wait for a demand of their subjects. They give it.  They give away authority. And it makes me think about this question– what's the best way to persuade people in power to make concessions?
Donna Limper  27:48
I think it does have to do with morality. I think you're right. It has to be a moral compass. If you think about George Washington, he gave up power without a demand because they wanted him to take a third term. And so he had that morality of, you know, you have to put a checks and balances on power. And otherwise, I'm no different than the king. I am not going to take more than two terms. I guess that in that case, that was one. But anyway,
Dan Fouts  28:13
so it's persuasion, then is what you're saying down at persuasion through argument and appealing to their sense of morality is how you persuade them to make concessions– appeal to their logic and morality?
Donna Limper  28:26
I think so. But in sometimes that can't be done. And that's when you need the demand. Because I mean, if you think about Gandhi's letter to Hitler, that was not going to work. And also, in the context of the Civil War and slavery, I mean, appealing to their morality had been done again and again and again. And their view of it with that these people were like a subspecies. He's helped kind of thing and they've justified their economic gain in a lot of ways. I don't think you could possibly persuade someone like that. I think it has to come to war. It has to come to a demand. Yeah. So I'm sure it falls a little continuum, like anything else, you know, you can't make an absolute.
Steve Fouts  29:05
write a little bit of nuance. Yeah, I have some small thing to add, and maybe a little tweak on a question. Dan, you use the word persuasion? How do you persuade someone in power to concede through a sense of morality, sometimes it'll work. Other times it won't. But it's this idea of persuasion. So you're really dealing with someone who probably likes power pretty much and is probably pretty used to it.
Dan Fouts  29:35
And I say that real quick. I say persuasion. Sorry to interrupt, because in an ideal world, you shouldn't have to wait for the demand of the people below. You'd want the people in power to recognize the unjust actions and then make changes accordingly, which is why I thought persuasion was in that question.
Steve Fouts  29:53
No, I get that.
Donna Limper  29:55
I get There's a famous you know, because I work in the anti corruption space. There's a Famous adage that you can get the most done in anti corruption on the heels of scandal. So if you think about Blageovich , if you think about Madigan, it was scandals that took that power. You know what I mean, if you think about it, it's social embarrassment or morality, but it's done in a very public sort of way to embarrassment. Sometimes systems of power and oppression live in the shadows. So I think that demand sometimes can be done that again, non violently, like if I go back to Martin Luther King, and Gandhi, publicity and moral outrage was their friend, and they wielded that friend really well. They linked ours with that friend, you know, with the newspapers with the TV stations, so that other people would feel that power and oppression. And it would come to light.
Steve Fouts  30:48
that's great. And try to finish my thought about your persuasion idea, Dan. And here's a thought, Plato is my guide Donna, my favorite philosopher. The Republic has changed my life three times. It's kind of like my own. I don't even know what to call it. But it's very important. And I'm convinced by lots of things in it, not the least of which is a comment he makes, I think at the end of book six, where he's referring to the most just societies, the best societies, we can be in– the most moral– that are good for not only one of us, but all of us, in our own way, this utopia that people associate with the Republic, right? He says, you're familiar, right?
Donna Limper  31:39
Well I'm Greek so I'm familiar
Steve Fouts  31:41
there you go. He says that the most just societies, the sign of a just society is when the leaders rule the most reluctantly. Okay, so just just think about this for a second. If you want to get a good society, you need to look at the leaders, and they have to rather do something else. They have to have a love that's greater than power, greater than money. His of course, argument is its philosophy. Because it's philosopher kings, it's thinkers, it's questioners, if you can get those types in power, you don't have to worry about demand, it'll naturally concede, because it doesn't even value power. Yeah. Now you want to talk about a little idealistic? Yes, it is. But it's a fun model to think about. And it doesn't rely on persuasion, Dan, that's why I brought it up. It's not so much a morality per se. It's more of a nature. It's more of just the way someone is. And I guess philosophers are better than most people in the sense that they're thinkers, and they think about morality a lot. But anyway, I wanted to share that one, if anyone has any thoughts.
Dan Fouts  32:55
It's a very good ideal. I mean, it's hard to disagree with.
Steve Fouts  33:01
You're sounding like it's impossible, by the way, you know?
Dan Fouts  33:04
No, no, absolutely. I think it's like it's a continuum, right? You have people who might have those moral values to a an extreme degree, and then others less so.. generally, absolutely. The more reluctant, the better.
Steve Fouts  33:18
And maybe Donna, George Washington, you could argue, was pretty far on that continuum toward that.
Donna Limper  33:24
I mean, I think generally, there have been studies that people that go into politics, they are enriched by it. And so there is that whole contingent of that is a self serving position. But I think lately, with people being very disgruntled, I've seen slogans that say, don't just vote run, in other words, run for office. So you're getting people running for office that I think would not have even considered running in the past. And so I do think that people are maybe running based on values, rather than the social opportunity or economic opportunity or advancement of either one of those different things. So maybe the tide is turning, I hope. I mean, I see more idealistic young people run and also freshman Congress, people I've had, I've heard excerpts from them, when they're Democrats and Republicans, how they're siphoned off separately straight away when they get to Washington and how they don't like that. You know what I mean? Because that seems seemingly, the younger people that we maybe have just finished teaching, they grew up in a very sort of inclusive and diverse society, very different than I mean, I'm 64. So the society I grew up in, was very homogeneous, like very homogeneous. And compared to my daughter, who is 30 Right now, when her friends would come over, it was like the United Nations and for me. It was so different from what happened to me as a baby boomer.
Steve Fouts  35:00
That's encouraging.
Donna Limper  35:01
Yeah, it is encouraging. Yeah. So I kind of have, like a lot of hope with the kind of generations that are coming up, and maybe a sea change in politics and stuff.
Dan Fouts  35:12
It's really having leaders who see ideas, and you're pursuing great ideas. It's not all about you. It's not all about you acquiring power and wealth; there's a higher purpose to how you're acting, that is separate from you, your ego. That's the foundation of great leadership, which I think connects to what Plato was trying to argue here. It's about the ideas that you pursued, not about the personal, selfish ways of being.
Donna Limper  35:42
When I was getting my teacher training, I had a social studies trainer, and he gave the definition of social studies that I loved. And I have it in my mind whenever I teach social studies, and it's that social studies is about making decisions together for the greatest good. And he put a heavy emphasis on multiple perspectives, and also a very heavy emphasis on decision trees. And how will the decision affect all of these different groups, and we have to then engineer, you know, a greatest good solution to a problem, keeping in mind all of these different groups, and that's democracy. It's messy, but I do think it generates the greatest good. Yeah.
Dan Fouts  36:24
Agreed. Yeah, agreed. Well, wow, this has been a really fantastic discussion. Donna, we did the claim, I think really well. I mean, Frederick Douglass, I was looking at the claim again, "power concedes nothing without a demand. " And I think about what Frederick Douglass– how he may have interpreted that to essentially conclude, I am escaping from slavery. That's my demand. Talk about living your ideals. I mean, really just powerful, and on so many levels. And then, you know, I think we had a good treatment of the counterclaim as well. There's different ways of thinking about this, that people in power if they have moments where they realize that they can pursue ideals instead of their own personal desires, that they can make moral decisions. And people don't have to demand things, they relinquish them proactively. So there's a good balance. And as you said, Donna, it's very much a continuum. Really great. Thank you so much for being on this episode. And love your thoughts. It was so great to meet you at that community event with Representative Mussman. And I'm looking forward to the next event with you as well. Thank you so much.
Donna Limper  37:32
Thank you for inviting me. I really appreciate it and enjoy talking to you both.
Steve Fouts  37:36
Thank you, Donna. Thank you for tuning in to the Teach Different podcast. We hope you enjoyed the conversation and feel inspired by how easy it is to have great conversations with a simple method like this. Remember, every conversation is an opportunity to make a difference. So don't be afraid to try out our method and see the positive impact it can have in your own life. Be sure to subscribe to our podcast, and visit teach different.com for even more resources together. Let's keep pushing towards a more united and compassionate society. one conversation at a time. Thanks again for listening. And we'll see you next time on the Teach Different Podcast.
Forum