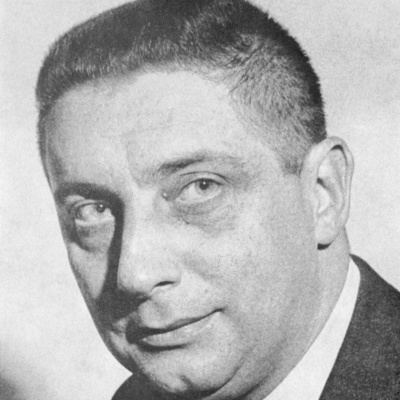 "Happiness is a direction, not a place." Sydney Harris – Happiness
What is the best way to find happiness?
Happiness is one those concepts that students talk and think about a lot, but rarely define. They are encouraged to motivate themselves to set goals to achieve happiness but the path is never laid out with any clarity. Reflecting on what happiness actually is can help students become more self-aware of what they value in life.
Join Steve and Dan Fouts for an unforgettable conversation about happiness that you can recreate in your classroom using the Teach Different 3-Step Method.
Image source: Facebook | Jerry Heiman
Transcript
Steve Fouts: 0:06
Hey everybody, Steve and Dan Fouts here. We are teaching different with American journalist Sydney Harris with a quote about happiness. "Happiness is a direction, not a place." Happiness is a word that you're going to get a lot of student's reactions about. Students have experienced happiness, some more than others. They've also experienced unhappiness, but many of them probably haven't thought too deeply about what it takes to be happy or what they need to do to achieve happiness. That's what I really like about this quote, it provokes them to think about the word itself. Dan, what claim do you think Harris is making?
Dan Fouts: 0:58 – Claim
I like this theme of happiness. It reminds me of another conversation in the library from Dr. Jonas on happiness. This is going to be one of those themes that we see again, and again. In terms of his claim, happiness is a direction, not a place. I feel like he's saying that happiness is an attitude. Happiness is when you have a purpose in life, and you move in a certain direction, maybe a routine that you do, but it's not the destination. When you think of happiness, it's about what you're doing on a day-to-day basis. Happiness is not in what you're ultimately headed towards, which is an interesting way of looking at happiness. To move this conversation forward, you could have the kids talk about what makes them happy on a day-to-day basis. What are the little things that they do, that they enjoy, and that they're not doing because of an end goal. They enjoy doing the activity in and of itself. Some of the students might talk about hobbies they have, or sports they play. They could talk about some of the things that they're interested in.
Steve Fouts: 2:33 – Counterclaim
Yeah, definitely. Maybe even bring in the happiness they get from being around family, and things like that. Let me take the counterclaim too, because I think there is another way to think about happiness that a lot of students are going to share. The idea that happiness is an achievement, an accomplishment of some kind, an end goal. For instance, if you join a sports team, and you want to win the championship, what's going to make you happy? What's going to get you up in the morning every day to work hard? It's that championship, the accomplishment that you want to achieve. Your days may not be so happy, because you have to work hard and sacrifice, but you say that it's worth it. It's okay to not be happy along the way, because you're shooting for something greater that's linked to an achievement. I think that's another way to look at happiness. Some students are not going to think happiness is an attitude, or a routine, or a purpose, or just the thing you do every day. They're going to think of it as more of an out there somewhere thing.
Dan Fouts: 4:02
Yeah, that's a good way of saying it. I thought of another thing you could bring into the conversation to push it forward. You could ask this question, when you think of happiness, do you think of doing something or achieving something? I think those students who say happiness is achieving something are going to agree with this counterclaim, because they're thinking of the end goal. In one of my classes, I do this thought experiment that's related to this idea of happiness. It's called the Experience Machine. Here's how it goes. This would be great to bring into the conversation. There's a machine that you can plug into. When you plug into it you will experience all of the feelings of happiness without having to do anything. If you want to feel what it's like to get an A in a class, or to get a great job, or to win the championship, or to be successful, all you have to do is plug into this machine. Would you do it? Would you plug in? You could have the kids go around and say whether or not they would plug into this machine. What I have found consistently with that thought experiment is that you get this tension in the room between the kids who would plug in, and those who wouldn't. The ones who plug in just want to experience happiness, it's the place they want to be, but then the kids who wouldn't plug in push back and say, no, it's the work, it's the journey. It's not about winning the marathon. It's preparing for the marathon. You can't just plug into a machine and feel what it's like to win a marathon. That doesn't have value.
Steve Fouts: 6:04 – Essential Question
Here's an essential question that you could use to close up the conversation and get the reflective thinking going, what is the best way to find happiness? Now, as far as an extended conversation, I think that taking this notion of happiness, and asking the students to think about what it was like when the Coronavirus crisis hit, and how it changed their routines and changed the way they were living. After the first week or two, when everyone started getting used to the isolation and social distancing, here was a new normal. Some people started thinking, I'll be happy once we get back to normal. I'm going to make it through this, and wait until we get back to normal. Explore the different ways people perceive being in a tough situation, and whether or not you can find happiness while you're in isolation at home, or whether we need to have the world back to normal to be happy.

Dan Fouts: 7:37
That's really interesting. I'm sure there are some students who will see happiness in a different way now. They can be happy doing little things.
Steve Fouts: 7:57
We also have a conversation with Franz Kafka who talks about the benefits of being isolated as far as getting to know yourself. Happiness can be found in different ways. We hope you enjoyed Sydney Harris this week and his quote about happiness. Make sure you visit our Conversation Library where we have many conversations like this, each with a different quote, a sample claim, counterclaim, and an essential question to get you started.
So, thanks a lot everybody. Take care.
Forum