REINVENT

your home classroom with a simple method that is designed to:
Build great, meaningful conversations into your homeschool routine
Reignite your child's passion for learning through good conversation
Make academic content more exciting than ever
Inspire your kid's curiosity and love of learning through big questions
Provide an outlet for critical thinking and self-expression
In less than 10 minutes, this
FREE Instructional Video

will help you understand and implement a proven

3-Step Method

which encourages children to look at the world in a new light.
In less than
10 Minutes

:
Learn how to use a 3-Step conversation technique that works for any age or subject matter
Understand the purpose behind each step so you can easily implement yourself
See examples of how the 3-Step conversation technique works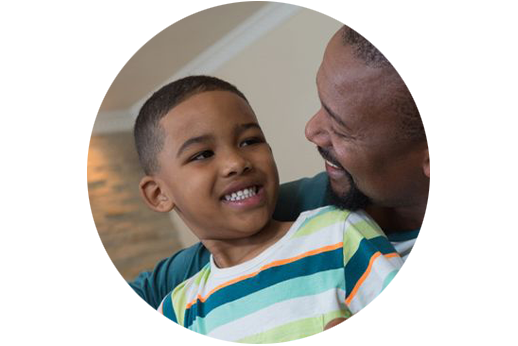 Teach Them To Ask Important Questions
Using the Teach Different method, you'll learn how to naturally pose compelling questions that inspire great conversations. This critical skill of asking important questions will serve your child through their education and through life.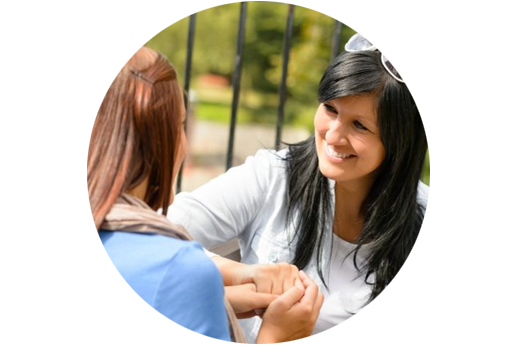 Empower Your Child's Voice
This method of conversation helps children grow confidence to voice their thoughts, feelings, and opinions. The future of our world needs strong voices. Let your child's be one of them by empowering their voices now.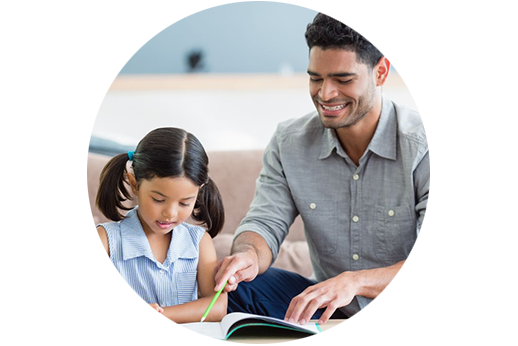 Foster Critical Thinking
Teaching a child how to think is an enormous responsibility. By leveraging the Teach Different conversation method, you can show children how to think for themselves. Together, let's build a generation of strong minds.
Teach your child how to think differently using this formula for unforgettable conversations.
BENEFITS

To You As A Homeschooling Parent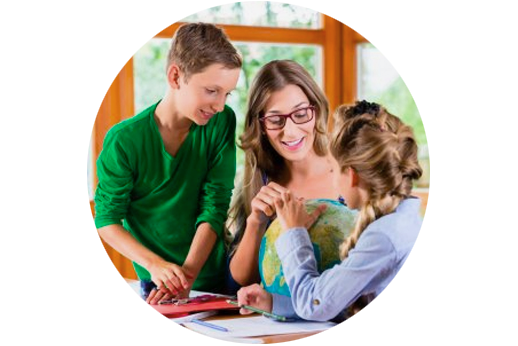 Homeschooling, Made Easier
Our packaged formula makes teaching critical thinking skills a breeze. Instead of worrying about creating your curriculum to include teaching this important life skill, lean on our pre-packaged solutions to make crucial conversations easy.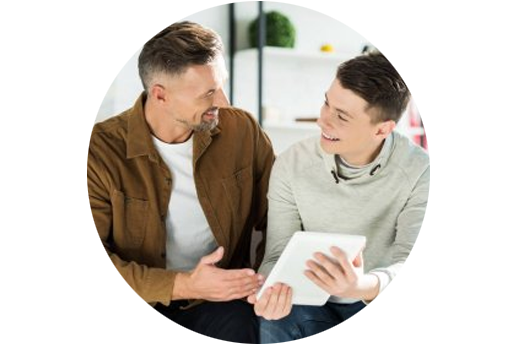 Make Academic Content Exciting
The Teach Different method works for any subject and any age. Invigorate your child's love for learning, motivate your child in new ways, and inspire them to think independently… all in three easy steps.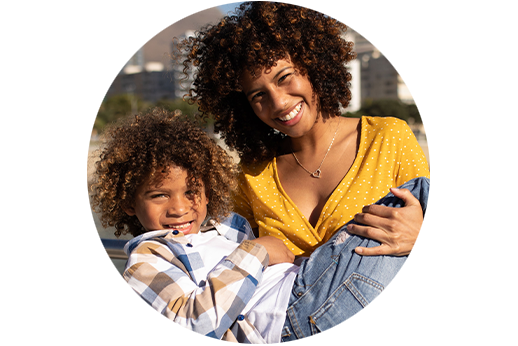 Engage With Your Child In New Ways
It is easy to get caught up in a daily routine, and forget to take the time for depth.  Take the time to engage on a deeper level with your child. The Teach Different method gives you an easy-to-follow formula for daily meaningful connections with your child.
Learn how to engage in a conversation method that will change the way your child thinks.
About The
TEACH DIFFERENT

Approach
During this difficult time of quarantine and social distancing, traditional roles have shifted. Parents, who have always been nurturers, have had to become teachers. At the same time, teachers are having to become more like parents. Many have taken a nurturing approach to help their students deal with the fallout from the pandemic.
Great conversations create social emotional learning experiences where everyone's voice can be heard.  When young people wield the power of self expression and believe others are listening, they naturally listen back, empathize and are ready to learn.  These are the skills of success for life and learning.
Teach Different is committed to helping teachers and parents create opportunities for memorable conversations using an easy, 3-step process.
We've created a 3-Step formula that works with ANY conversation.
Get direct advice from our founders, who have a combined 50+ years of education experience.
We've created a 3-Step formula that works with ANY conversation.
Get direct advice from our founders, who have a combined 50+ years of teaching experience.

What people are saying about Teach Different:

"The best way to find yourself is to lose yourself in others." – Mahatma Gandhi
"You are responsible for your own success." – 9th grade student

"Every dream begins with a dreamer." – Harriet Tubman
"We have to make up our own dreams." – 2nd grade student
"Somethings are impossible." – 2nd grade student

"The person with dreams is more powerful than the one with the facts." – Albert Einstein
"Dreamers look for new ideas and learning opportunities. Scientists think they know everything." – 8th grade student
"I don't want my doctor to be a dreamer.  I want her to have the facts." – 8th grade student

"Your silence will not protect you." – Audre Lorde
"Nothing is going to get better or get done until we take action." – 6th grade student
"Sometimes it's good to be silent and let others talk." – 6th grade student

"Happiness depends on ourselves." – Aristotle
"I think he means that you can turn your unhappiness around by having something to strive for." – 10th grade student
"I think you need other people to be happy." – 10th grade student

Chris Walsh – Roscoe, Illinois – Middle School Teacher
"The art of dialogue and conversation needs saving!"

James Plaza – Grayslake, Illinois – High School Sociology Teacher
"I got a call from a parent complementing the types of questions that we are having their kids think about and the discussions that they are creating at home."
Ready to start having unforgettable conversations with your child?