"Disobedience is the true foundation of liberty."
Henry David Thoreau
Big Idea
Freedom is a concept near and dear to the hearts of kids. Freedom means they can do what they want, when they want. But there are limits to freedom placed on children by parents, schools and society. When kids confront these limits they must decide whether or not to disobey the rules or conform to them. This is an inescapable ethical dilemma that stays with them for the rest of their lives.
Claim
According to American transcendentalist Henry David Thoreau, going against the rules is the only way to be truly free.
Counterclaim
Obeying the rules is an expression of freedom too.
Essential
Question
Should we have the freedom to disobey the rules?
Student Video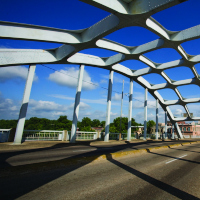 The March from Selma to Montgomery was one of the seminal events in the Civil Rights Movement of the 1960s, due in large part to its successful use of civil disobedience as a form of protest. The Henr ...
Read More