Conversation with Sophocles – Hardship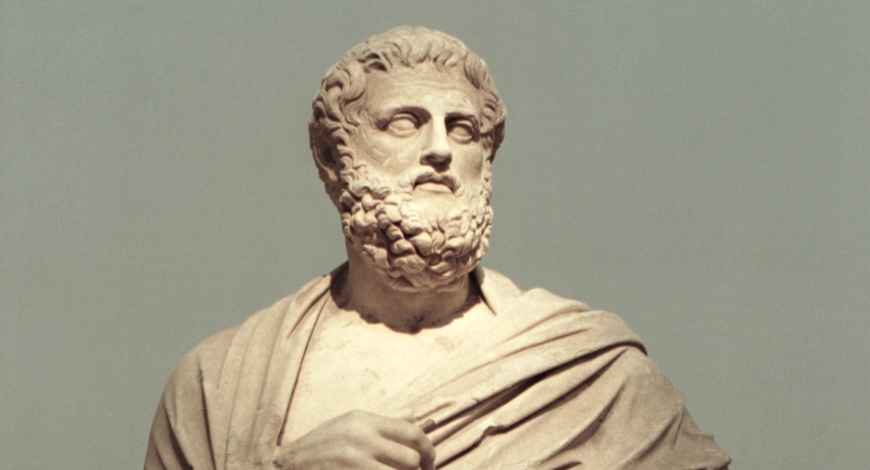 What does it take to succeed? If anyone knows the answer to this question, you should package it and offer it to the entire world at a bulk discount. Sophocles insists that whatever your definition of success, you will never be able to attain it until you have gone through hardship first. We have to lose in order to win.  Here's a conversation on Sophocles by with Teach Different's founders – Steve and Dan Fouts
Listen to the original podcast
__________
Steve:  We are teaching different with Greek playwright, Sophocles with a quote about hardship. "There is no success without hardship." Now hardship is referring to extreme suffering that some people have to go through. Students are going through things definitely at different ages while they're in school. And some actually are experiencing very, very difficult circumstances, whether it's at home, whether it's health-related, whether it's just being accepted by peers; maybe they're even being bullied. And it's kind of in the eyes of the beholder what this cruelty and what this suffering is, but it's definitely something that the students can relate to. And this quote is bridging that idea with success.
Dan:  And it's interesting. I think that the whole idea of hardship now with the Coronavirus, we have an entire society going through hardship together, which is something that is … I don't think anyone gets used to this. We're always talking about certain groups of people in society going through bad times, but now collectively, we're doing it.
Steve:  And individuals who have loved ones, who are suffering and some of them are dying because of the virus. And they're not even able to see them in their last few moments. It's very, very trying times for people.
Dan:  Yeah, very much so. And so I think what Sophocles is saying here, his claim, "There is no success without hardship." He's putting a primacy to suffering as kind of an indispensable part of becoming successful in life, that you have to go through hard times, to be something in your life. Which is an interesting way of thinking of it. It's a very positive spin, I guess you could say, right, on hardship itself.
Steve:  Sure. I think of perseverance. We've got a couple of really good conversations on perseverance, one by Winston Churchill.
Dan:  Yeah. And I think you could go right to the Coronavirus example here with the students, to bring out this idea. Just ask them or tell them to talk about a time when they went through hardship like right now, and how would they see success out of what's happening right now? You're in the middle of suffering. How could you look to the future and see success as a result of what you're experiencing right now? That might be an interesting thing for kids to reflect on, to get them to see the positive amidst the negative.
Steve:  Absolutely. Think about a counterclaim though. What would you say a counterclaim is to this quote?
Dan:  Well I mean, you could say a lot of times you don't have to go through extreme suffering to get success. You know, I think of students who are maybe born to privileged families that are very supportive, and that have financial wherewithal, and have a lot of advantages from the very beginning. Many of those students get into great colleges, they get good grades, education is modeled at home. And so it seems like they gain success, but don't really experience that much hardship.
Steve:
Sure and another example of a student would be one that works hard, that's very studious. And definitely hard work is different than hardship. You're not suffering when you're doing hard work in the same way that I think Sophocles is talking about, but hard work can bring success and achievement, and it can bring that appreciation of having to go through something before you succeed. It just isn't as, I don't know, dire or serious. So I think it's a fair counterclaim.
Dan:  Yeah, and to push the kids into this conversation a little more, maybe you get them to talk about a time when maybe they had success with something that didn't really require much hardship at all. And then ask them, did the success have less meaning to you because you didn't really go through hard times?
Steve:  Yeah, or did you appreciate the success? It's always hard to know, when you have success, whether it has more or less meaning, but I think that's a fair question. Because I think considering the more you have to overcome, the more you might actually appreciate success is an important idea, for sure.
Dan:  Right, and the kids in the class who maybe have had easier successes in life without hardship, they might look at the kids who talk about this, some of their own hardships, and develop more of an empathy with those students who have had to overcome a lot of things that they have not had to overcome. So that's a good way to kind of bridge an understanding among people in class.
Dan:  Well, here's an essential question that you can use to wrap up the conversation and create some space for the students to reflect on this idea of success and hardship. Do you have to suffer to be successful?
Steve:  Curriculum wise? I mean, other than a conversation about the coronavirus outbreak, which would be great for this. Because the suffering, the wide-scale suffering that occurred as a result of that is so profound. You get the kids thinking about what are some successes? I mean, do you have to go through something like this crisis in order to be successful later?
Dan:  And that would challenge them to think about this society as a whole, and the community, how we're all benefited by going through the same thing together. That would be an interesting reflective exercise after the conversation. But then I'm also thinking about any social science course, maybe a history course let's say, even in an English literature course, any character of a novel that had to go through some sort of suffering to end up being successful doing something. I mean, there are a whole host of examples. And we love the hero's story, right? Most heroes that we learn about had to go through suffering, in order to achieve what they did.
Steve:  Yeah. Any story that follows the arc of someone's development, where they had to go through hard times before they realized what their potential was, would just be great for this.